Now we are going to see important elements that every construction business should have in order to be successful. In the older days of the internet, you could've had a simple website with not many elements, and still thrive in your business.
But those days are dead and gone. If you don't have a unique website nowadays, you won't be able to stand out from the competition. Therefore you risk sinking under so many other websites similar to yours and probably never get discovered by potential clients.
In the past, all you had to do to run a successful business was to have a good team on the field and that's it. That team on the field is not as important as the internet team nowadays. Businesses look at the internet as the main source for getting clients. And you cannot really blame them for doing so. After all most, people go on Google to search for something instead of the old phonebook.
Things are changing so fast these days. The internet is the main source of almost everything and having a website is one of the top priorities that you should have for your construction business. But running a website is not that easy and you should know some key things in order to have your website successful.
When it comes to creating a successful construction business it is not as easy as if was back in the old days where people had just started using the internet to promote their services and products. But these days the competition is very rough.
Here is what you should consider:
Try to find help and support
Define reviews and metrics
Track Conversions
Back-end infrastructure and robust CMS
Having a good visual design
Content is the key to success
The importance of 'about us' page
The website needs to be mobile-friendly
Be clear on what service you are giving
User-friendly site navigation
Make sure you have an eye-catching home page
Try to find help and support
Elements that support you can greatly help with the website moving towards goals accomplishments. The stiff competition has increased so much that the days when you could just build a website and leave it up to visitors if they wanted to drop by or not have vanished.
Nowadays you must search for all the possible elements that can boost up your website as well as help you improve the performance. Make a list of all the programs that are going to help you will social media plans, construction website support, find out other business partners that have similar construction websites as your own, and help you with promoting your website in the very best way possible that can truly generate traffic.
Define reviews and metrics
You should monitor your website in order to see if you are currently reaching your goals or not. There are elements out there who can help you track your website whether if everything is going ok or not.
You must make sure to keep a notebook in order to keep track of your progress. You can learn about what needs to be tracked and measured by creating parameters for the performance of your website.
Noting down everything will help you look at your past reviews and assure that you are on the right track.
Track Conversions
A portion of the website specialists doesn't focus on following their visitors, thinking about requests and deals that they got by the site. Well… They ought to comprehend that following the changes is a decent system to execute for an effective site. This is the manner by which; you can not just assess the promoting quality of the site yet in addition measure the cost which is required to gain visitors.
Back-end Infrastructure and Robust CMS
The ease of use of a construction business site depends a ton upon CMS and structure particularly in the event of eCommerce sites. This all relies on the capacity of your site to refresh content and cooperate with guests. Now, SEO benevolent CMS gets one of the most significant things to keep your site at top positioning.
The stage your site is based upon makes a gigantic effect on its ease of use, execution, and how effectively you can refresh the content of your site and associate with your guests. While choosing a content the board framework for your site, you should check the accompanying things
Basic content altering from any gadget, whenever
Sponsored by a Wide people group of IT's and designers so you can get help when required, for example, WordPress
SEO Optimization
Sufficiently secure to avert hacking endeavors
Quicker stacking pace
Having a good visual design
This is the fundamental thing however it fills in as a basic component for the achievement of your site, no uncertainty. A design plan and fascinating visuals dazzle your guests more than anything. Innovative web structuring thoughts and convincing style is something that makes you unique in relation to other people.
The rule of applying appealing layouts in web structuring mirrors your image well and effectively gets you, visitors.
Content is the key to success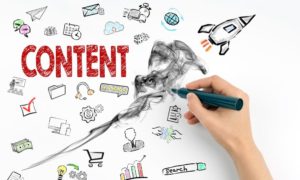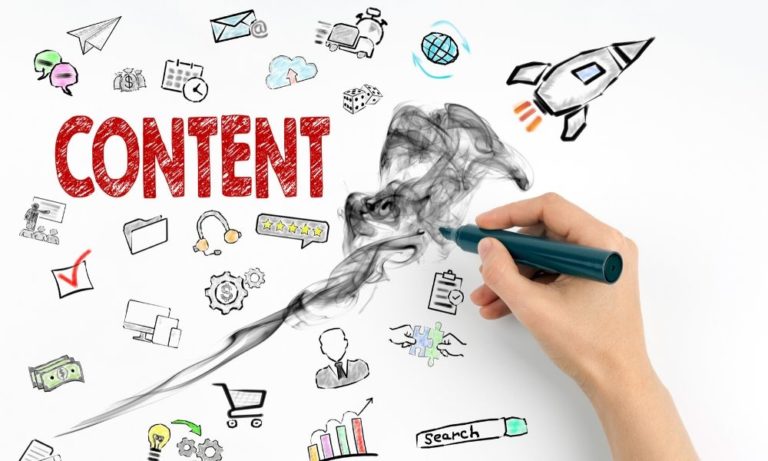 It would not be right to state that content fills in as the Lord for the accomplishment of each site. There is no option that can come against top-notch content. Regardless of whether you talk about the showcasing endeavors or about conveying valuable data to guests, just great quality content can draw in guests.
It is only an essential instrument for being utilized intelligently in lead age. The top-notch content makes your guests bound to think about your construction business and making the most of your administrations, obtaining your items, and so forth.
The importance of 'about us' page
Presently, it's an ideal opportunity to plan for a perfect 'about us' page. Despite the fact that it appears to be changed yet noteworthy to enlighten more concerning your clients than the organization in about us page. All things considered, clients need to feel about each organization that the gathering exists based on clients' support as they were.
This is the way; you can make a modest and drawing in the representation of your group before guests. You should display your data appealingly in this segment of the web.
The website needs to be mobile-friendly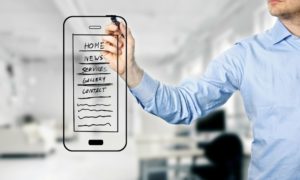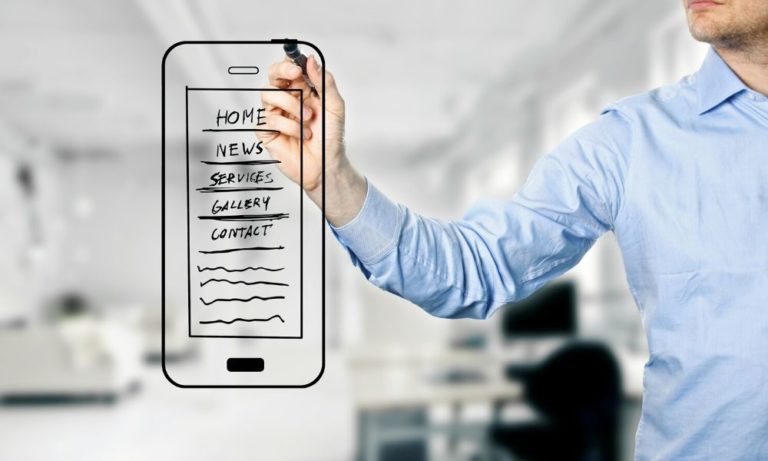 These days, over 60% of guests like to open sites in their advanced cell gadgets for which all the main sites are structured prepared with their versatile cordial form. In the event that you would prefer not to remain behind from your rivals, you ought to likewise lean toward planning the versatile form of your site.
Consistently, 25% of individuals are utilizing cell phones and tablets for perusing networks and this is the reason, your site ought to be versatile enhanced.
Certainly, you won't care to miss the number of guests you can have when you are planning a portable upgraded site. Responsive website architecture is the best answer for doing as such as this sort of configuration exhibits the web content well notwithstanding the sort of gadget on which it has been opened.
Web crawlers like Google check the portable agreeableness of a site to plan indexed lists for cell phones.
Be clear on what service you are giving
What you need your guests to do on your site? A wanted activity you need ought to be obvious to the guest. As a rule, call to activities incorporate a 'buy now' catch or show of contact numbers, or solicitation a statement. You have a guest on the site inspired by your administration.
Presently your site ought to unmistakably manage them what ought to be their subsequent stage to purchase your item, administration. Call to activities is critical to transforming a site guest into a business lead or change.
Source of inspiration ought to be planned in the manner that guests during the visit to your site so as to look for data should find out about the item and administrations you offer at the same time. This is the means by which, you will have the option to lead them towards your site regardless of whether they are not purposeful for it and further a great source of inspiration persuades them to submit a buy or send a request.
Experienced website composition specialist organizations consistently include contact data in the upper right and footer with their fast connections in significant web substance. Purchase now or solicitation a statement catch should stick out and plainly noticeable from the remainder of the substance of the site. For the most part utilization of an alternate shading always for a source of inspiration on the site demonstrates extremely viable.
User-friendly site navigation
Having an unmistakable site route helps your guests effectively find what they are searching for. Not just guests, a clear webpage route likewise helps web indexes in ordering your site pages effectively.
Each significant page of a decent business site is legitimately connected from the landing page. Any page of your site should not be two ticks from your landing page. Consider utilizing a storehouse engineering for your site. Storehouse design helps in better sorting out your pages into different areas.
Make sure you have an eye-catching home page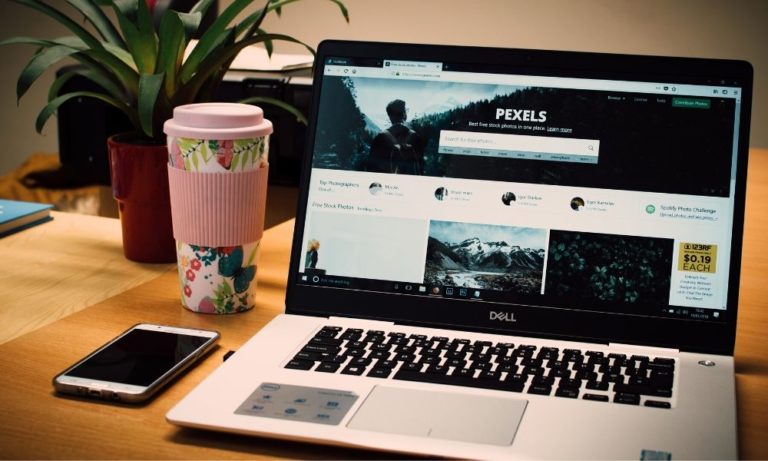 One of the most astounding realities about creating traffic on a site is that your site ought to can possibly intrigue the guest inside the initial 10 seconds the individual in question visits your site. In reality, these minutes are entirely significant on the grounds that over 90% of guests take prompt choice about you and your site by watching the landing page. A decent business site ought not to leave scope for speculating, it ought to obviously pass on what's on offer when a guest shows up.
You ought to safeguard the superbly completed lift pitch. In this arrangement, remember to recheck that your logo, promotion message, slogan, and the principal section of the landing page is quite great to make the guest remain over yonder and peruse your site further.
Conclusion
So here you have it. If you follow everything that was said above by no absolute means will you fail to be successful? You will be able to achieve all the goals that you will set for yourself. By the end of everything, your construction business will be able to thrive more than ever.
However, you need to pay a lot of attention to the details when it comes to all the points mentioned above. Because missing one of them can result in having problems with your website in the future. You must know that if you follow everything on point from website design uniqueness to making sure that your construction website is user-friendly, then your business is going to thrive like never before.
Remember that your website is one of the most important tools that you can use for the promotion of your website. You need to take care of it in the best way possible. Having a team to back it up is one of the most important things possible. Promotion, website management, and everything else is crucial for the well being of your business. Make sure to pay the right attention to them.