Accelerated Marketing for Your Construction Company
Let's grow your Construction company through Digital marketing
Why do You Need a Construction Marketing Agency for Your business?
The construction industry is unique, but with its evolution new levels of complexity surface. The only way to counteract the negative impacts is to go digital and that's why digital marketing plays such a significant role.
Marketing is not just advertising or selling a product – it's so much more than that. Any construction marketing agency primarily helps to create greater brand awareness for a company by increasing its online presence and integrating all platforms and online profiles.
The last decade has seen tremendous growth in innovations- all of which are pertinent and relevant for operations in the construction industry. Marketers can now reach a greater audience and also get to know their audience better. 
Direct communication with customers is possible and this helps to gauge the customer-pulse at any point in time. Customer loyalty increases, paving the way for the expansion of the customer base.
Reaching global marketplaces becomes so much easier and giving audiences what they need becomes simpler. In short, digital marketing is a new way of selling goods and services easily and cost-effectively. 
It opens up an entire range of strategies that construction companies can adopt in the future. Moreover, a construction marketing agency also helps to tell which strategies are working and which are not. 
Construction companies can thus chop and change strategies mid-way without incurring losses. This flexibility helps to up the ante on performance, keeping campaigns running smoothly. 
In addition, digital marketing helps customers relate to a product better by providing relevant and useful content. 
Also, with smartphones taking over the marketplace, construction digital marketing agency can help the industry to incorporate any type of media into their marketing. In essence, they help maximize exposure and integrate campaigns better.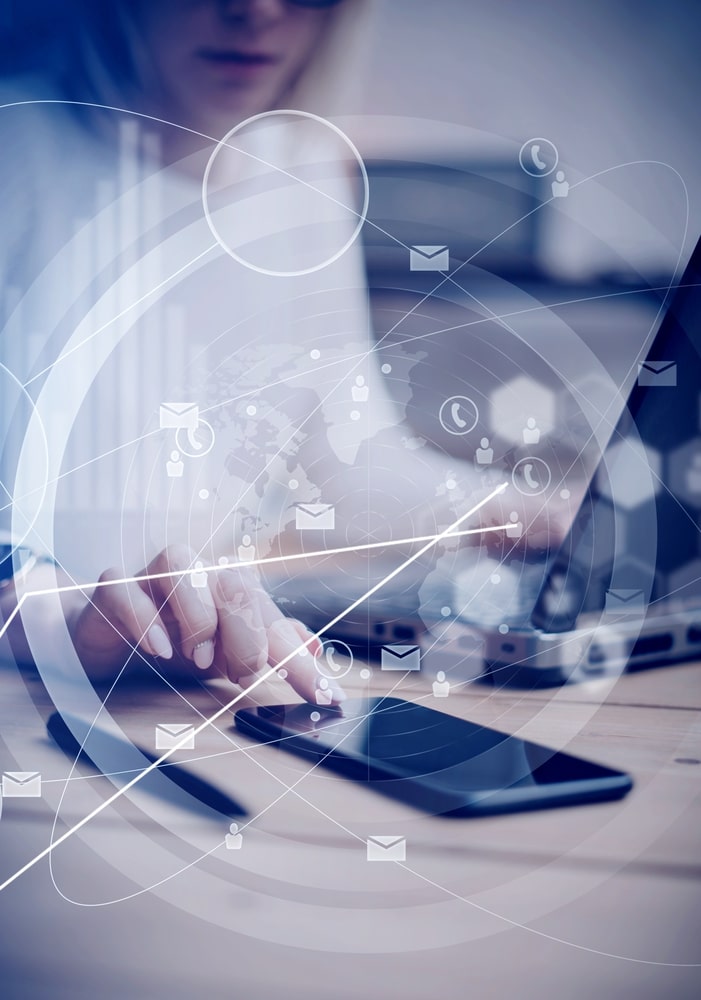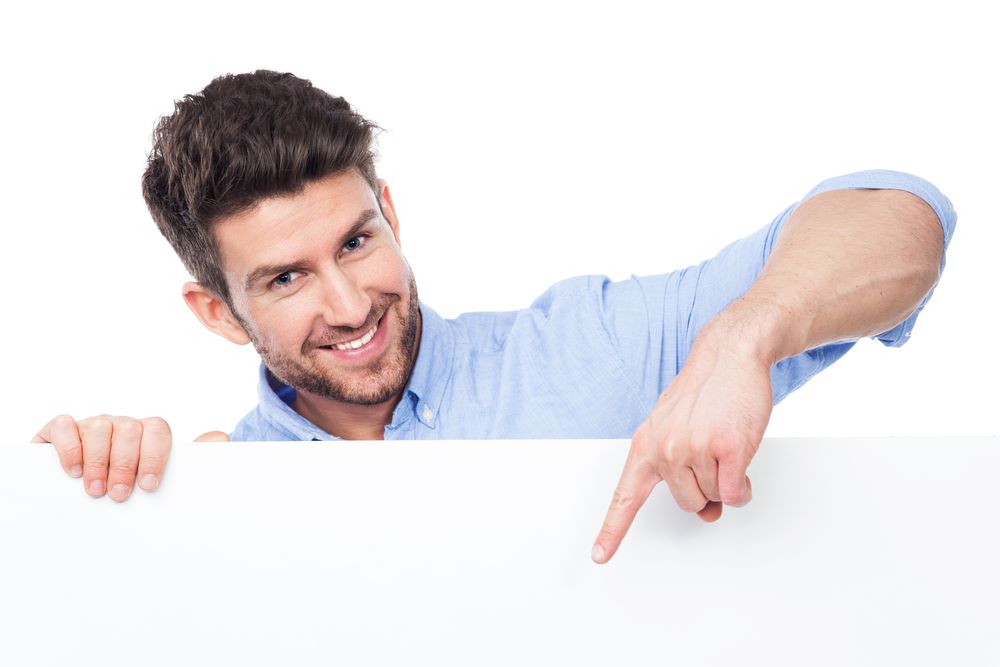 Our Marketing Strategy For Construction Companies
Although online marketing campaigns are an important part of any construction company's marketing strategy, leveraging marketing alone is not going to help campaigns succeed. The strategy should ensure that budgets are spent as needed and where required.
The Benefits of Digital Marketing for Construction Companies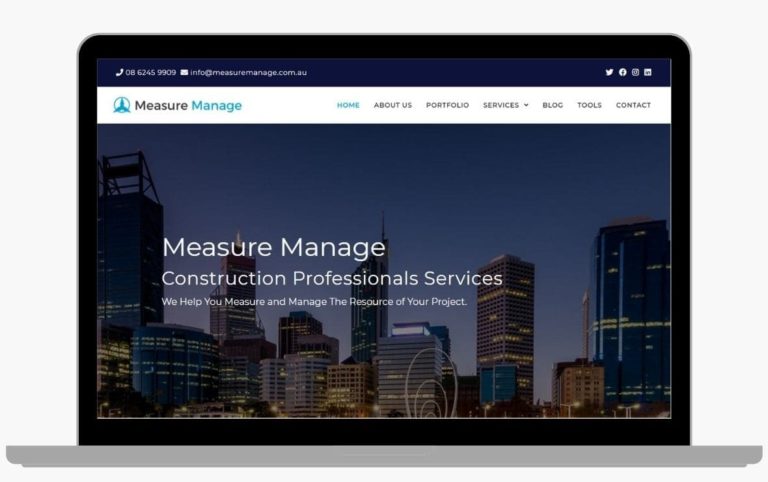 Above is an example of one of our client's websites. We created a professional design, impressive content, easy navigation throughout the site, as well as call to actions. Call to actions are used to prompt an immediate response from your website user, leading to immediate sales.
In an effort to reach a larger audience, boost their online presence and create greater brand awareness, construction companies are reaching out to the Internet. Social media platforms are being used for effective communication, and stored data is more effectively used, leading to increased leads and sales.
Construction companies are complex and unique, the field is competitive and if they have to hold their own and sustain themselves, they need to adapt and change. Digital marketing for construction companies helps them to thrive, establish the right kind of relationship with their target audience and in the process build trust between the customers and the company. Digital marketing improves search engine rankings, increases web traffic and helps develop a strong online presence. This leads to: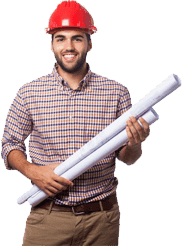 Get your free consultation
Feel free to contact us, we are ready to help discuss how your business can grow with Construction Digital Marketing.
Why digital marketing is important for Construction Companies?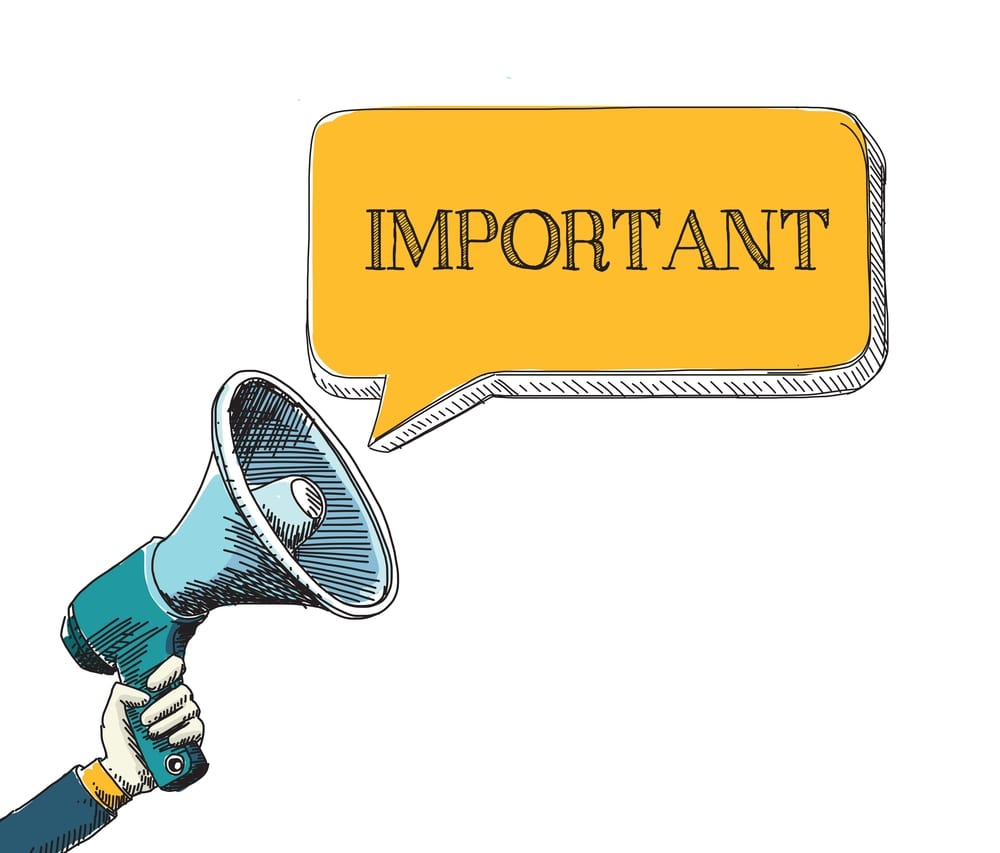 When marketers are digitally empowered, they tend to adopt a more 'informative marketing approach'. The use of videos, podcasts and other digital content to promote their products is more rampant. 
This has a great influence on customer experience and leads to increased rates of conversion and sales.
Integrating a digital marketing strategy into construction companies is essential if they are to sustain and retain a competitive advantage. 
By incorporating new ways of working and thinking 'out of the box', construction companies can set new goals for themselves. 
Creating brand awareness becomes simpler, acquiring customers becomes easier and tackling the ever-changing construction sector becomes a breeze. 
Adapting and adopting techniques and strategies and keeping tags on 'progress made' becomes an automatic process.
The role of digital marketing in Construction Companies?
Digital marketing is not merely about placing online ads and e-mail marketing. Its scope goes beyond that. Websites are important as they are the first 'port of entry'. 
The website design has to be attractive enough to make visitors enter and want to stay around. Navigation should be easy and the website should be user-friendly. Digital content needs to be curated, kept updated and interesting enough to keep customers and search engines satisfied. 
The focus on keywords is an important part of digital marketing as these are going to decide where the website ranks within the search engine.  With mobiles becoming such an important part of the customer experience, digital marketing ensures easy integration. 
Communication steps to a higher level with customer interaction on social media channels while cross-platform marketing and on-line branding become easier to handle. 
Perhaps the most important feature of construction digital marketing is its ability to report the ROI on tactics and strategies Construction companies know where they stand at any point in time.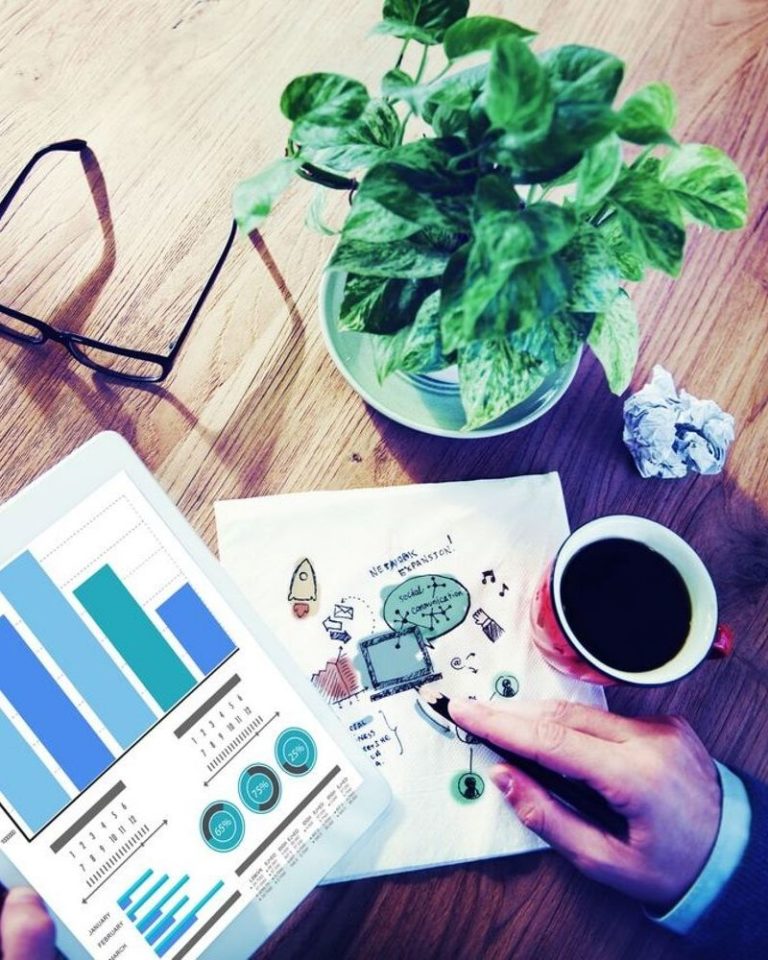 How Digital Marketing helps Construction Companies?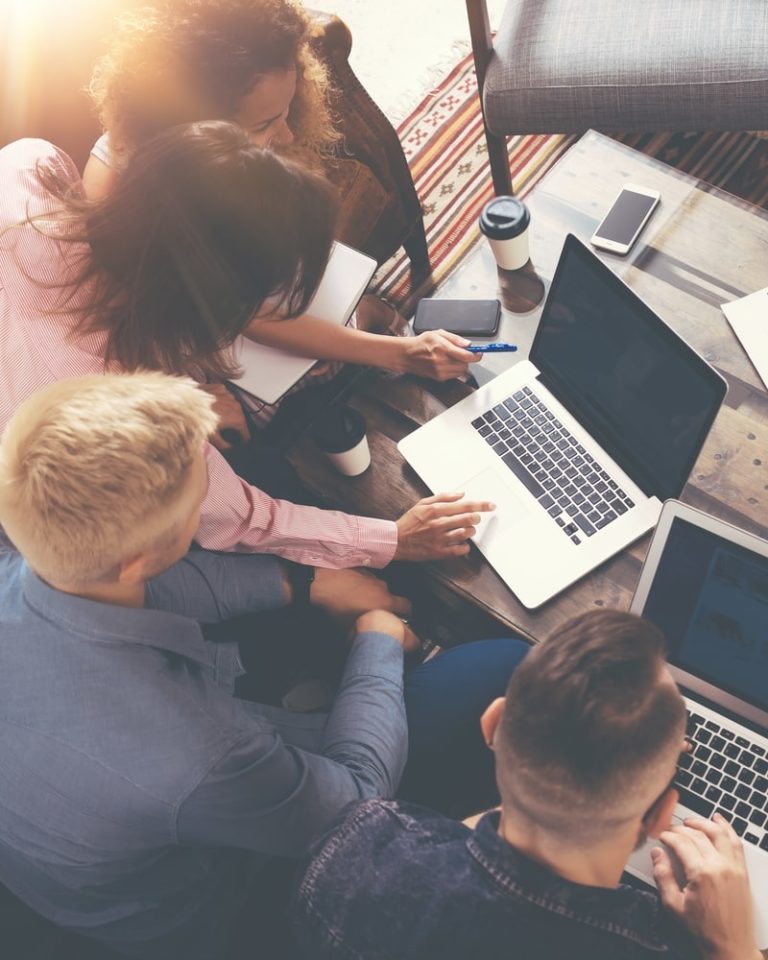 Construction companies are always at the centre of change- be it implementing marketing strategies or introducing new technologies. Digital marketing helps companies cope with changes better, embrace new technologies and stay at the forefront. Marketers can compare their strategies to see which work and which don't, justify the tactics that they adopt and increase their ROI. With measurability being increased, marketers have a very central role to play in the construction industry. 
The fact that construction companies can extend their outreach and interact with customers anywhere in the world right from where they are makes construction marketing a powerful tool. By acquiring newer customer insights, they can focus on providing quality services that customers will appreciate. 
It is also a great way to learn about the kind of competition that companies face and ways to deal with it effectively. The quality of services are enhanced, loopholes in strategies are plugged and there are tremendous opportunities for the companies to improve. Customer satisfaction runs high-a goal that every construction companies aims for. Needless to say, construction digital marketing is the pivot around which all this happens. 
What Clients Say About Us
"Alastair is lovely.  He is professional, helpful and on the side of the small business owners who need to express themselves artistically to their clients. His team designed a clean logo, a stylish website and marketing collateral for us.We continue to work with Construction Digital Marketing still."
"Alastair and his team are creative, quick, and extremely responsive, even after the project is "complete."   My site has been up since January 2018, and he's still happy to answer my questions, provide original files, and does timely follow-up work when needed. In addition to all of this, he is a pleasure to work with, and a straightforward, friendly guy."
Daniel Hawkins
18/10/2021
"Choosing Construction Digital Marketing for advertising has been one of the best decisions for our small business. We knew we needed a great website and to get our name out there through SEO, but didn't know anything about it. These guys helped us A-Z in regards to advertising and generating more leads.  We're now getting calls on a regular basis from people that find us on google and we owe it all to Construction Digital marketing(CDM)."
Alastair Carey is a web design, development and marketing pro. Not only does he and his firm have a great aesthetic, Eli's marketing advice is spot on, working with both old media as well as the latest (successful) trends in social media. And his firm is tenacious about getting results in on time. Eli's help has made an immeasurably positive difference for us. Thanks, Alastair"
I truly enjoyed working with Alastair and his team.  Not only was he professional, but creative and attentive to detail.  He designed all my business collateral; new logo, business cards, postcards and website.  I will continue to work with Construction Digital Marketing.
Alastair is the best. He really listens to what you want and then makes it creative, innovative and special. Whether it is your website or your business collateral YOU will be reflected in his work and you'll wind up with a finished product you love and love showing to clients.
Taylor Williams
16/10/2021
"We hired Construction Digital Marketing to manage our Google Adwords, PPC and our SEO for Google Page 1 ranking. Since we hired them to do Web Design and Development we have experienced some great results. Our ranking for most keywords is on page 1 and our PPC costs have decreased, and our conversion rates are better. I highly recommend this professional company, they are truly one of the best Bay Area SEO PPC companies"
Robert Michael
16/10/2021
"Alastair and his team are amazing! From the initial project scoping to the website launch, the experience was as good as we could have ever imagined. The compliments on our website and marketing material speak volumes in terms of Construction Digital Marketing's talent.  The unseen part is how much we enjoyed working with everyone.  The entire team are all talented and fun."
"I was starting a business with absolutely no knowledge of what I was doing. I went to Alastair and first he and his staff helped me develop a logo I have gotten many compliments on.Then he worked with me design a website I am very proud of.  All along the way, he gave me all sorts of encouragement and ideas about how to proceed with my business. He and his staff are awesome."
Alastair is the man. A great listener, disarming, creative and fun. He was just the person to contact as my new company needed a unique website.My Plastic Formwork company's website is just what I was looking for, for a reasonable cost, and on time.You won't be disappointed."
Clients We Have Worked for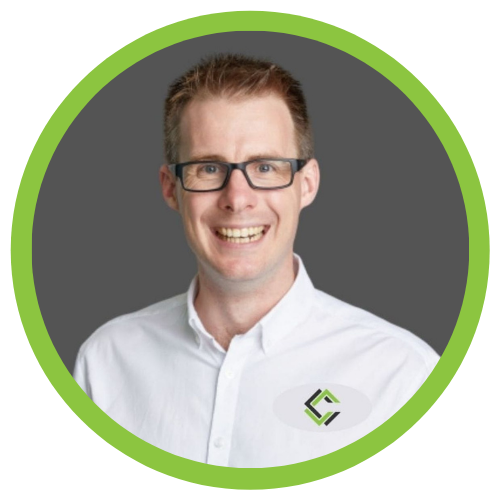 Need to update or expand your current website or perhaps a new one?