Having a content marketing strategy is probably one of the most important things in the promotion of your construction business. Did you know that most of the companies out there do not have a documented content marketing strategy? Why is documentation an important thing? Because your company's strategy depends on it.
The companies that are more likely to be successful are the ones that have a solid content marketing strategy. Having no strategy is the same as letting your company's future in the hands of random luck. That means taking an uncalculated risk which can result in failure.
But how do you create a content marketing strategy for your construction company?
What does it even mean? Content marketing is about everything from knowing your audience to creating content that really matters. You can promote your construction business if you have the right content marketing strategy put in place.
Writing about your services, making sure to have an SEO-friendly page, and specifying the benefits that you provide, can rank you on number one on Google. Did you know that 90% of organic traffic comes from the first page in the search results? If you end up on the second page or below is as if you're invisible.
In The Following Guide You Will Learn:
Why a content marketing strategy is important to promote construction business.

How to improve revenue by using the right strategy

How a good content marketing strategy helps to promote construction business and get more traffic

Reducing marketing costs

Increasing your company's influence

How it can improve your sales
Why Having a Content Marketing Strategy is Important to Promote Construction Business:
The number one reason to have a content marketing strategy is to distinguish your construction company from the competition. Content marketing in itself is a very vast term and can mean many things. It doesn't mean just creating and sharing content everywhere. And it is not only about sharing content to generate leads or improve your branding.
Content marketing in itself without a strategy is like a boat without a crew and a captain. This means that you can spend numerous cash on content marketing but if you don't have the right strategy, your company's website is going to sink.
It aims to analyze different types of content to see what really works. You need to know what your client really wants and you need to show them through your content that you can provide that. Content marketing strategy is not the same as content strategy. Here you try to find the best way that content marketing can be used with sales, marketing, and customer strategies.
Some of the topics that you should be addressing are:
Who is your buyer and what kind of content is in their interest
This topic looks more in-depth at who the customer is and what kinds of preferences the customer has. You analyze the different types of buyers along with their buying journeys, preferred communication channels, and other things.
In the case of your construction business, you need to see the client's necessities and the easiest way that the client can contact your company, (which in construction phone or email are the most preferred communication channels).
Which content marketing strategy goals can be improved Construction Business?
The organization is the key to a great content marketing strategy to promote the construction business. You need to look at what organizational goals can your construction business improve. Customer service is a key organizational goal for your company.
Traffic building, lead generation, and management are also crucial, whereas social media marketing is not so much. So you need to focus on improving the most important ones.
Which content marketing strategy metrics do you need to put in practice: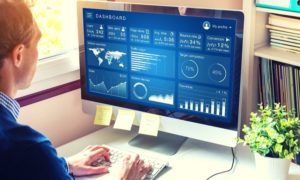 Different departments need to use common languages, meaning common systems. You can also look at common metrics you can use across marketing and business efforts.
Structuring the internal organization
You need to think beforehand about how you can organize the internal content marketing relates processes for your teams to have an easier job. If you decide to hire a team of SEO experts you need to make sure that they are organized with the team that will research the different types of services that your construction company provides, for example paving, landscaping, driveway repair, concrete slab repair, etc.
The changes in the industry that you are in for the moment
One of the best ways to boost up your content marketing strategy is knowing how the competition is currently operating. In the construction business, there are a lot of small business owners that are doing free video tutorials for their customers where they show how they do their work.
This is a new change in the industry, not seen before, and implemented only with the boom of the internet. So you need to know how the customers have developed.
Why do you need a content marketing strategy to promote the construction business?
The answer is simple. Because without having one you will shift your focus mainly on your content and on content strategy. By focusing on the latter too much you start missing the point on what is really important.
Plus content marketing strategy is not all about having a budget. Now, of course, that a great content marketing strategy will demand some kind of a budget, but you will be able to tp more into the audience itself than the power of pure branding.
Have Clear Goals and a Clearer Mission For Your Content Marketing Strategy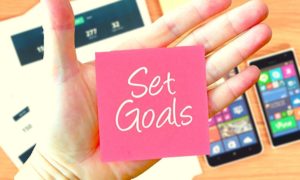 One of the best starting points for you is to have a clear vision in your mind. This means that you should be finding out who your audience is, what content can you use to reach them, how can this content be beneficial for them. You should create a mission for your construction business. Maybe you can try a formula like this one
We provide homeowners with articles to help them do things themselves. The mission statement is the key to directing your business towards the same objective. Your company should think only about the mission. I have learned from Robert Kiyosaki that the mission comes first, the team second and the individual comes last.
Knowing Your Audience
Knowing who your audience is, can help your business grow tenfold. You should at first focus on collecting demographics on your customers and then you can be collecting data such as emails and other things. These data will help you better understand who you are dealing with and you will learn things such as:
You also need to know their key interests. Having these details in more than important for your content marketing strategy to promote the construction business. You cannot hope to build a successful website for your construction company without knowing who you are selling your services to.
All this research should be focused to see which locations have more potential customers and what kind of customers they are. For example, New Jersey tends to have more homeowners that ask for basement repairs whilst New York has a higher demand from business owners asking for construction services.
Know the Current Position of your content marketing strategy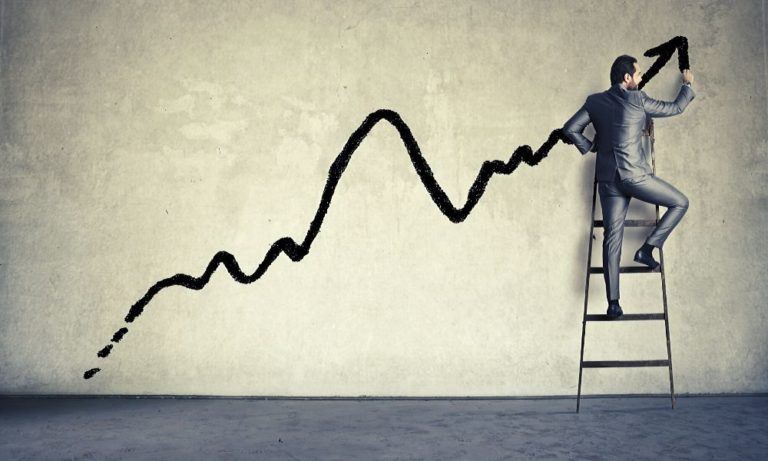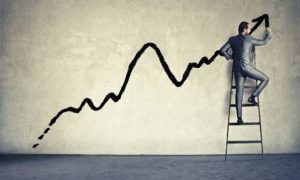 Many other construction businesses already have a business and are promoting content out there. What is your current position for the moment? Are you just starting out with your website? Or do you already have some years that you are running your site and you are looking to improve the traffic?
Knowing your current position is crucial because it tells clearly what you need to improve and what points you need to direct your content marketing strategy for the construction business promotion. You must be honest enough with yourself and your company and answer these questions.
In what current position is your company? Do you operate only in a local area or are you looking to expand beyond your state? What are some of the success stories you already have with some of your potential clients and what is the best way to share these stories?
Find Your Content-Type
You should be able to find what type of content works best for you. Is it an article? Maybe it is a blog post? Are you going to include any photos and videos or are you just going to promote your services? You need to have all of these things figured out before you even start paying someone to create content.
You also need to analyze which channels work the best. This is done by using different analyzing tools that can help you understand where your business is already thriving. Maybe your customers prefer a phone call better than a social media direct message.
Your email list is not going to grow by itself either. I already mentioned above that the construction company works better through the phone or email. So you need to find what kind of content works for your subscribers also.
Creating Content for Your Business Related
You can decide to either create content yourself or pay someone else to do it for you. In either case, you must make sure that the content is engaging and SEO rich. Before the content is created, you must do thorough keyword research, and decide which ones work best for your construction business promotion.
Some of the main keywords that might work for your construction company are basement repair, asphalt paving, concrete paving, concrete slab repair, driveway repair, driveway paving, parking lot repair, etc. These are just an example of the keywords that your content must contain in order for your website to rank in number one research.
When creating content you also must make sure that you provide value to the customer. This is something that research engines look at specifically. You must assure that you are providing value and that the content you are creating is useful to the customer.
Result Measurement of Your Content Marketing Strategy For Construction Business Promotion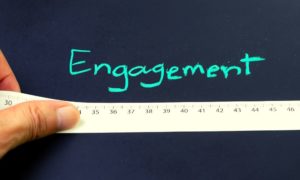 After you have done everything above it is time for some result measurements. You must look at what is working for the moment and what is not. Then you can easily cancel what it isn't working and look at other ways that might be more beneficial for your construction company.
You can use different software that can show you the rank that your content got for the moment. Making these analyses will help your business thrive and keep things innovative. Remember that constantly studying at the industry where you are currently operating will help your company grow further.
By monitoring your current progress you will be able to boost up your content marketing strategy and currently modify it to adapt to what is already working. This way your customers will always have a way to find you and new customers will come your way.
Conclusion
You want your construction business to thrive by having the best content marketing strategy and constantly improving your construction business. Do not underestimate the power of having a content marketing strategy. This is important for focusing on the things that are really important instead of wasting your time with things that don't matter.
Remember that the competition will always try to come up with better strategies than you that is why you always need to be studying the market. Keeping up with the competition is very important. You need to refine your content marketing strategy day by day to make sure that your construction business website is always top-notch.
Now that you learned the importance of having a great content marketing strategy for your construction business that you can start creating yours. By following the advice that we gave above you can stay sure that you will always be able to generate new leads and keep your construction business running for a long time.