These construction business startup guidelines could be your recipe for success in the challenging industry that construction is. It all starts with a basic conception, building upon it and bringing it to fruition. And that doesn't happen automatically- if a great idea is to evolve into a great company, it has to be nurtured and coaxed into becoming one.
To get on the map, a startup needs to grow and expand and that's always difficult, given the competition on the ground. Remember, the road to building a construction startup- more often than not- remains closed unless you choose to open it.
By following a few construction business startup guidelines, you can still steal the show and hear the thunder. Let's take a look at what will do the trick-
1. Point your startup the right way
If you're one of those who think you plan in your head- you're not alone. However, as your startup begins to grow and expand, there are so many details to take care of, and that's where a good business plan can come in handy. Business plans remove the guesswork from the game and give startups direction.
Plans take everything into account-right from finance and scheduling to operation and goals. In short, business plans communicate your startup's priorities to potential investors, who, in turn, can give you just the impetus that you need. Plan right and the path to building your startup is cleared. This is perhaps one of the most important aspects of the construction business startup guidelines
2. A good location is important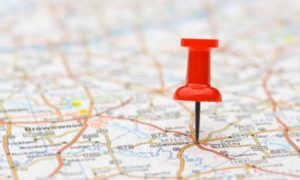 Traditionally, startups have offices in small rooms, studio apartments, or even garages-(Google initially began in dorm rooms and later upgraded to a garage in Menlo Park). However, if a construction startup is to catch the eye and be positively perceived, its home base needs to be positioned in a location that's favorable in all aspects- office space, storage, parking, accessibility and be easy to locate.
All of these factors are crucial. Directly or indirectly- a good location helps advertise products and services better and market better. Suppliers should be able to reach your location in time and deliver goods promptly.
3. Professionalism pays
Creating trust in the eyes of the public is the first step to show that your startup means business from the word goes. Adopting a professional approach indicates you are doing all that you should do to make your startup appear credible.
It shows your startup as being organized and efficient and willing to comply with all local rules and regulations as required. It's important to ensure that you have the required permits and licenses to operate in that locality and that you have the necessary certifications too. It pays to have legal help so that you can remain updated about the changing 'regulation scenario'.
4. Get your Tax basics right
Even if you're a startup, you have to pay your taxes and that means you can't wait till you become profitable. Oftentimes, you are plagued with so many issues that paying taxes often takes a backseat. Taxes, however unpleasant, need to be paid and there's no getting away from that. It's good to do a little homework, take a look at what other startups are paying, and then figure out what you have to do on the tax front.
Avoid taxation unpleasantness by setting up your accounting system correctly, figuring what deductions you're entitled to, and seeing that you file on time. As your business grows, having a chartered accountant ensures that everything is fine on the tax front. You don't want to hit a legal wall and mess up your finances.
5. Protect yourself and your business
Most importantly, startups need general liability insurance to protect their business, physical assets, property, employees, and even themselves. Legal proceedings and legal fees are high, so it augurs well for businesses to seek cover against accidents and other mishaps that may occur to workers, the building premises, or to the owners themselves.
It's not easy to identify what kind of insurance coverage a startup would need but property and general insurance and workers' compensation insurance (in case you have people working for you) should be the very least that startups would need. To ensure you are fully covered, get in touch with an insurance agent, and discuss the coverage needed.
6. Straighten your finances
You may be one of the lucky few that has a lot of your own capital to invest in your startup, but very shortly, you'll find that you need money to pay your utility bills, pay those who work for you and also support expenses for marketing and the like. Your capital dwindles fast and you need a financial boost. The sooner you learn that companies- both small and big- cannot survive on passion and self-driven energy and self-finances, the better it is for you.
All startups require external funding to survive and grow and securing finance should be your first goal. Without those extra dollars in the kitty, your startup may not even take off the ground. That's the first rule that all entrepreneurs should realize.
7. Networking is important for startups
No matter how different your startup is, no matter how unique its needs are, business owners need to network with contractors, inspectors, build credit with suppliers, and network with friends. That's the only way they can promote their business, find new opportunities, and remain motivated. Local networking paves the way to acquire new customers, meet prospective investors, build important business relationships, and create a lot of bonhomie along the way.
8. To Hire or not to hire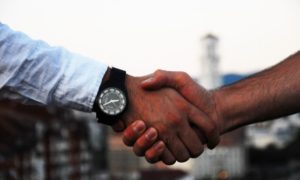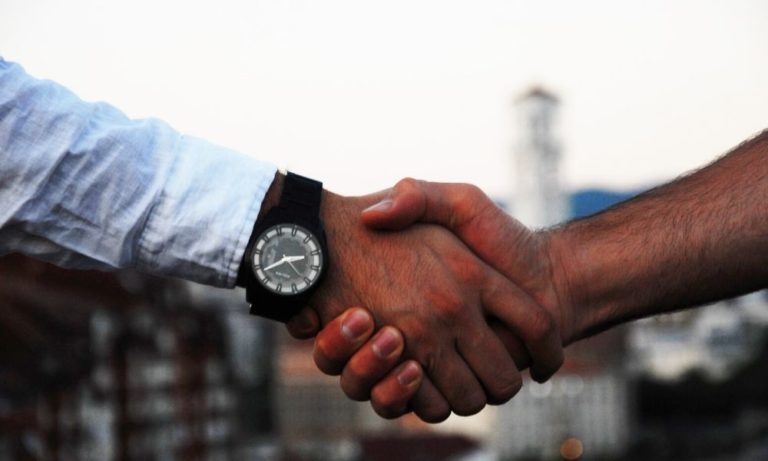 A construction startup requires people to help it function and that means hiring employees, getting staff together, and so on. The decision you have to make is whether to hire full-time staff or hire just when you need them. Hiring the right kind of people is also important.
Cost is a factor that you have to consider- full-time employees mean regular wages and pay benefits. Just hiring contractors ensures greater flexibility and lower cost. This is especially useful when business is sluggish. Whatever you do, you would require a regular full-time assistant to ensure the smooth running of your business. There are many decisions that you would have to make-so plan well and decide.
9. Make budgetary provisions for marketing and advertising
Startups should never ignore the role that marketing plays in their business. Having a great team and a good product doesn't ensure sales- but proper marketing can help push sales up. Logos, brochures, business cards- all of them cost money. So detailed budgeting is important. Focus on the most important aspect of marketing and prioritize your budget accordingly.
10. Construction software is essential
In a world where technology rules the roost, construction software can help automate and streamline day-to-day processes. Getting the right software may be expensive but when you look at the time and effort startups save, it's worth the money. Budget for that too.
As a startup, you're going to face challenges, make mistakes and sometimes even fail. However, staying focused, committed to your cause, and learning from mistakes can help you win. Following the construction business startup guidelines will help you along the way.