When any organization or individuals launch a website or any web page on the internet, this term is referred to as web hosting. This web host or web hosting service is known as the business that helps the services and technologies required for the web page or website that is viewed on the net.
There are servers available that are hosted and stored by the websites. When the internet users browse for any website they just type the particular address of the website or the domain into their browser. This then will connect to the server and your web pages will be delivered with the help of a browser. You can easily purchase a domain with the help of hosting companies.
It is considered as an important factor when it comes to developing a website that the construction company wants to be placed among the top of the search engines. The developers of the website content with the tools that help their website to be prominent in the search engines and people can easily get attracted to it.
Construction business getting benefit from a web hosting service:
In order to publish your construction business online, you must have a web hosting service. Moreover, a web host gives all the essential services rather than only a web hosting service.
For the business owner, a professional web hosting service provides a stress-free experience, so they can easily focus their time and energy on their businesses.
Different Types of Web Hosting Services
There are several numbers of web hosting plans that can even confuse web companies. So, in that case, there must be technical geek terms that include bandwidth, GB, and DNS.
As your construction online business prosper, you need to have web hosting will grow. If you are starting your online business, so you can get free and cheap plans for web hosting that may help you to start up your online business. Select at beefing up your web browser if there is more traffic around.
Shared Web Hosting:
When you start your online business, your website at first is hosted on a server that can also be shared by other websites. The cost is shared between the two websites. You can pay for it as low as $5 to $10 each month for this super server with a number of different websites.
One of the advantages of sharing the web host is you are often at mercy of other websites that are linked with your server. Also, if you possess a good position on the server, you can use the super server for a very low rate. To minimize the cost of an online business website, owners usually start with this shared hosting plan. And at the start, they do not find much traffic on their online website. One of the famously shared web hosts is considered as Bluehost
Reseller Web Hosting:
These reseller web hosting packages are available with technical control that helps to have billing software that helps to invoice the clients with other perks as well. These perks include
It includes a template that is free for the website
This type of web hosting helps go solve technical issues faced by your clients
The reseller packages range from $15-%50 that depends on the features and the limits it offers.
It is recommended to use reseller web hosting if you want to sell web hosting as a business. Else, you can focus on a shared hosting plan when starting.
Cloud-Based Web Hosting: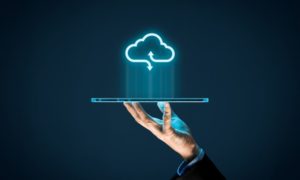 This is considered a new hosting technology that helps a hundred of servers to work at the same time so that it comparatively looks like one huge server. The hosting company can also add commodity hardware that makes it a cloud.
The surge of traffic can be controlled by cloud-based web hosting that will help the construction website to sort all the problems. This will help the website to keep on going instead of shutting down and leaving a bad reputation.
Virtual Private Server (VPS):
This VPS helps to share one server that is physical and acts like many, separate servers. This server is a linked server between shared hosting and getting another machine. This is beneficial when some other website is creating a problem for your website in bringing down your website. This VPS avoids the cost of a dedicated server. Usually, this VPS costs around $50 to $200.
Dedicated Web Server:
Having a dedicated web server means you can easily rent one physical server from any of the hosting companies. You can control it easily. With this server, you should not worry about different websites that are on a shared server that helps to take up any resource and maybe slow down the website.
Colocation Web Hosting:
When you collocate, you add your own server software, with the storage of data, procedures to back up things, and an internet uplink. If your hardware does not work, you are responsible for changing it and getting the server back up and when it is running.
Self Service Web Hosting:
This plan is all done by yourself, you initially buy the servers, install it when required, and after that configure the software, make it sure there is some room that is cooled, and they double up everything.
Managed WordPress Hosting:
Managed WordPress hosting is offered by many web hosting servers that are due to the increasing population of WordPress in the form of a web building platform. This type of web hosting is not much expensive as compared to shared web hosting, this is a good way for starting up any business online and also for those who have already established their online business. This type of web hosting also helps to protect your website from security threats that do not allow hackers to hack your website.
Best Web Hosting Companies For Construction Company
When we talk about website hosting for contractors or such businesses, you may find many factors that must be kept under consideration. The top hosting providers that are recommended for the contractors are as follows: Site Ground, A2Hosting, iPage, Wpengine. For the new clients, the best-recommended web hosting provider is known to be Site Ground. It is the easiest website hosting provider to use for contractors and other small businesses for many reasons.
Top 5 web hosting providers for the construction business:
The way you present yourself to the world is the most important thing one must consider. Your website helps to put your best foot forward, so for that reason, you need to have a web host that helps to become a partner and offers affordable and reasonable hosting with great features you want to have for your website.
SiteGround: Going green is the best thing in the construction business and it is important as well. With the trend in the construction business going these days, green is the building codes that are helpful for construction techniques and other processes.
A2 Hosting: This is the web host that helps to focus on environmental energy saving.
iPage is another contender for the contraction business. This is one of the most popular web hosts in the industry that is available in the most affordable plan for just $3.50 each month.
WPengine: hostMosnter is also known to be a very successful and important hosting company with a huge number of customers of about 750,000 customers. You can connect with them anytime; they are always available for providing benefits and their services to the customers.
BlueHost: Bluehost is a web hosting company owned by Endurance International Group. It is one of the 20 largest web hosts, collectively hosting well over 2 million domains.
Type of web hosting suitable for construction business:
Cloud-based web hosting and construction business
When we talk about a construction business, the best web hosting that you can easily use is cloud-based web hosting. This type of web hosting offers its best services to the online websites, like when there is huge traffic on the website, instead of shutting down, this cloud-based web hosting helps to control the traffic and give the best results to the customers without delay of any information.
Managed WordPress Hosting along with construction business:
WordPress is SEO friendly as well as the cost per month is low.
Conclusion:
Hence, it is important to consider the right web hosting for your construction business that will help you to run your online website properly. When developing a construction website, you need to keep in mind all these essential elements that are build-in to generate and make important leads along with the right web host. Managing your website with a proper web host that is essential will most likely increase your sales.